Tax Guard
Website Re-Design
UX Research, Design and UI Design
Project Context
About Tax Guard
Tax Guard provides tax information and services for commercial lenders
Goals of new website
Stay consistent with current branding and colors

Lenders know what products work for them

Lenders know how the products work for them

Make it easier to update the website going forward

Create a site map that allows for growth of both product offerings and industries served in the future

General update of content and visuals on non-product pages
My Role
UX Research

UX Design

UI Design

Worked with UX consultant for user tesing, user flows, redesign, site maps and UI best practices.
Tools - Figma, InVision, Sketch, Miro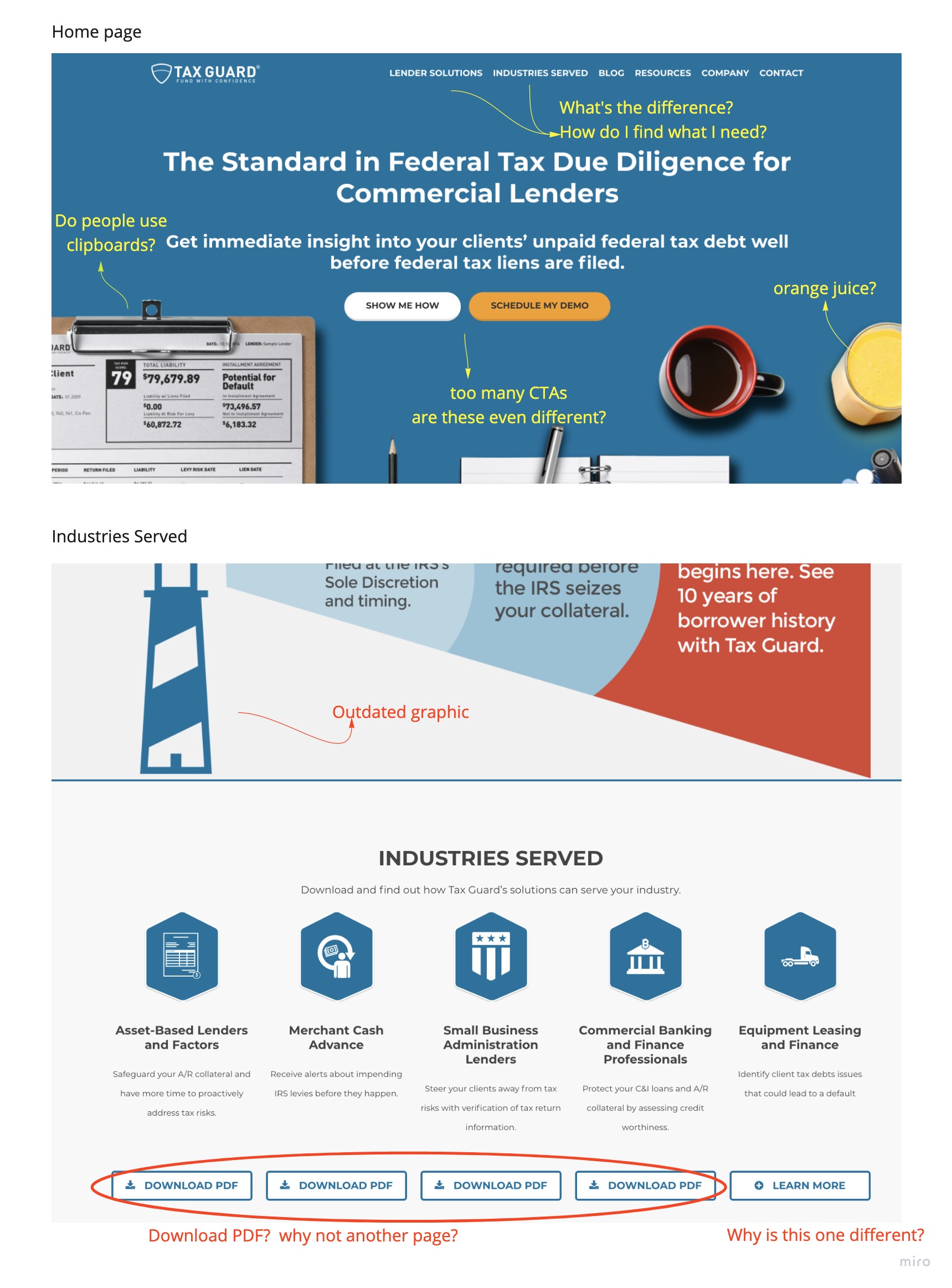 Secondary Research
Analysis of current (old) website
We used google analytics and some interviews with outside sources to analyze our current website.
Pros:
Easy to find login for our portal​

Easy to find contact info

CTA's are prevalent

Easy to find benefits of using tax guard
Cons:
Outdated graphics

Difficult to add new products and industries

Difficult to make any changes to the website

Unclear what the product is
How Might We's
"How Might We Redesign the Tax Guard Website"
…. So that Lenders know what products work for them and their industry
…. so that lenders know how the products work for them
…. So that it's easy to add products and industries served to the website as Tax Guard grows
…. To increase traffic and encourage visitors to schedule a demo
…. to create an experience for users that is trustworthy, knowledgeable, and professional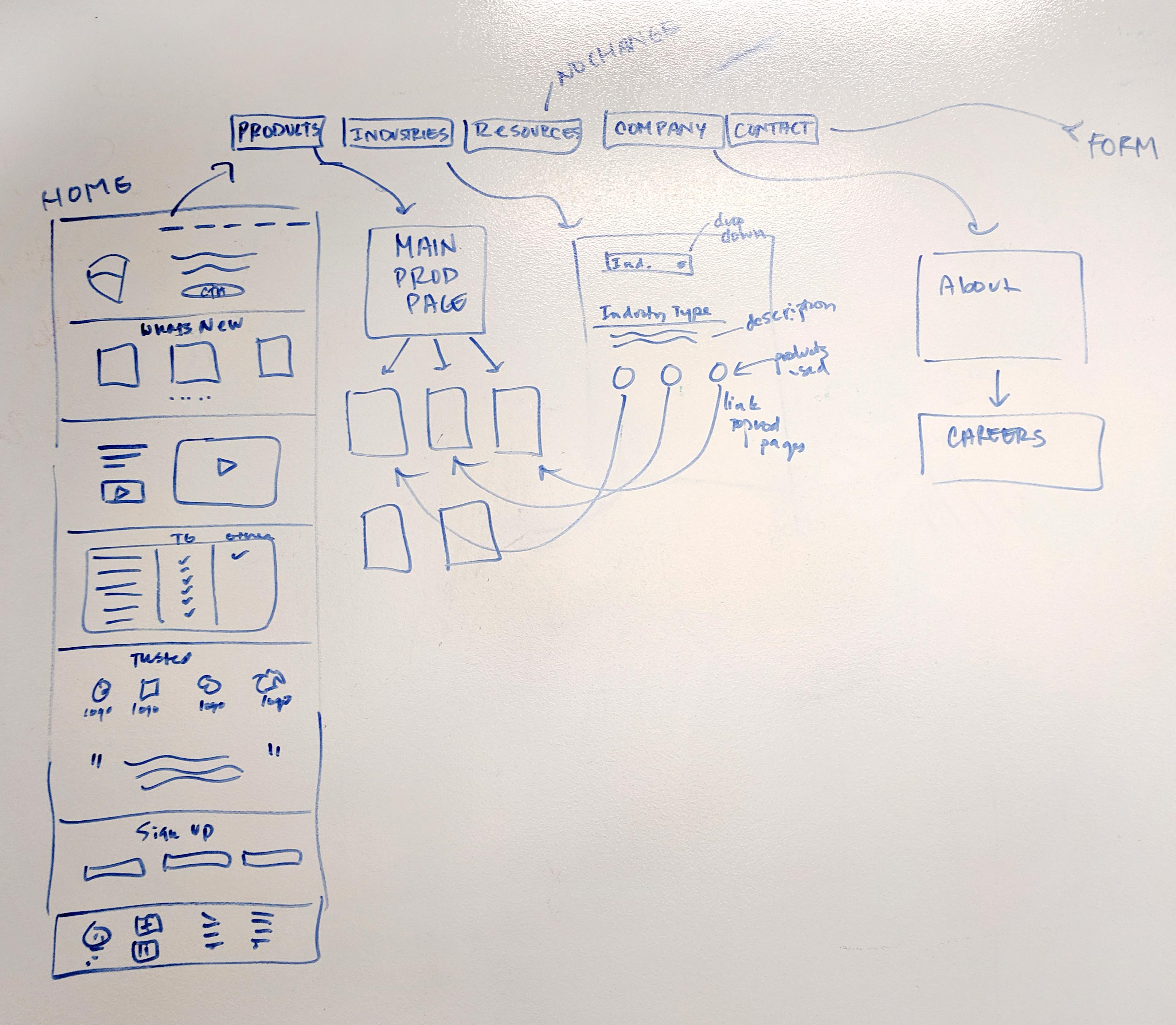 Sketching and Ideation
Based on the old website and ideas about how the new website might function, I started with sketches about userflows and sitemaps. We also did a brainstorming sketching session with the whole team to generate ideas on how the product/industry pages might function.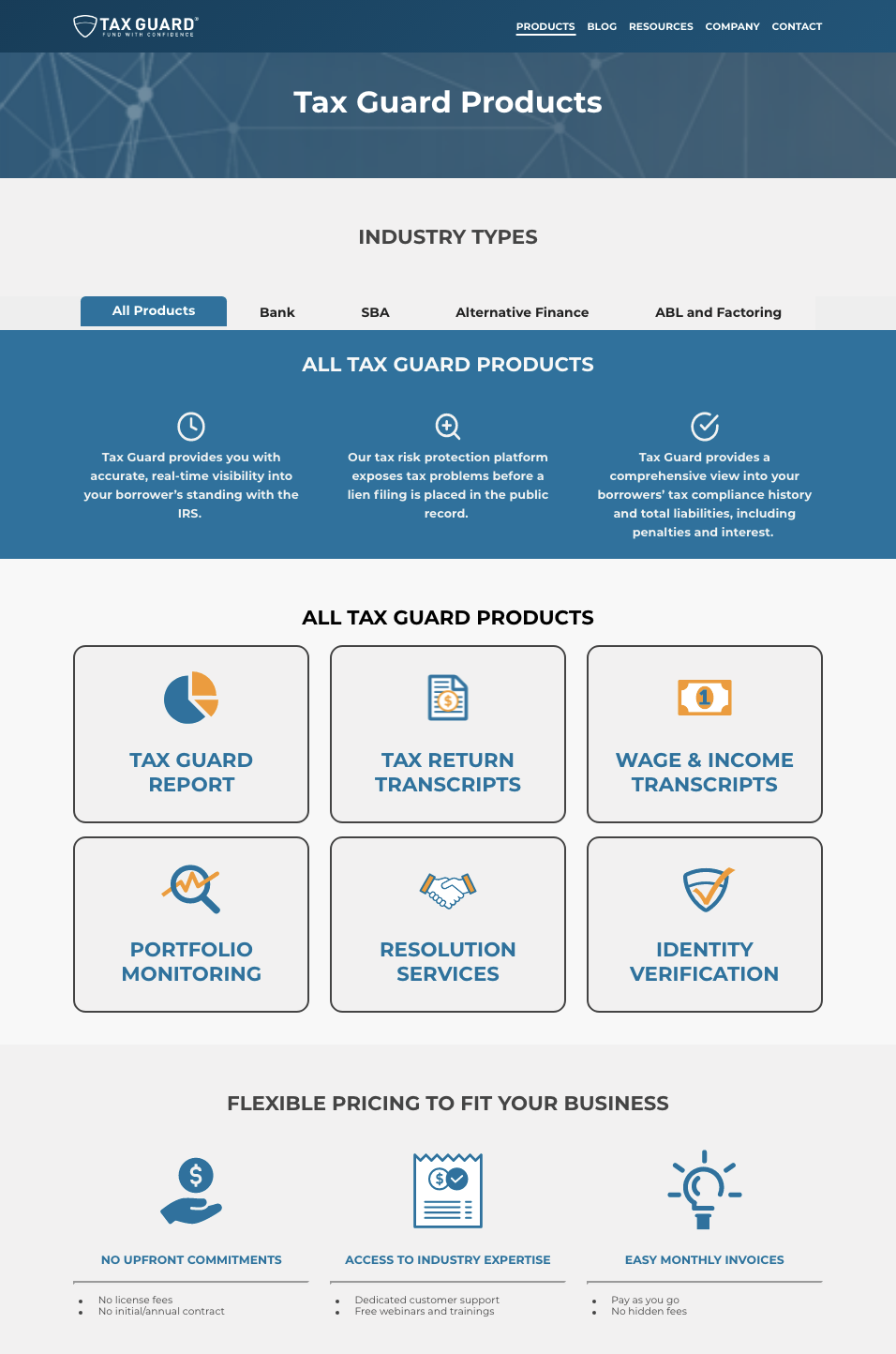 Prototype
I created a prototype so that we could test the new structure of the product and industry pages.
User Testing
Our UX Consultant ran user tests with 6 participants from a variety of commercial lending industries.
Findings
Lots of clicking back and forth between the product pages and the main product page

Industry page tabs reset every time - back to all products

Users wanted to just see all products - some didn't select industry types at all

Info in the bottom of product pages was ignored

Unclear how Tax Guard products are grouped together. Clients can't pick and choose and this was not clear

Content/Text - too many words, and too much jargon

Users unclear about what the products are - they understand "why" but not "what"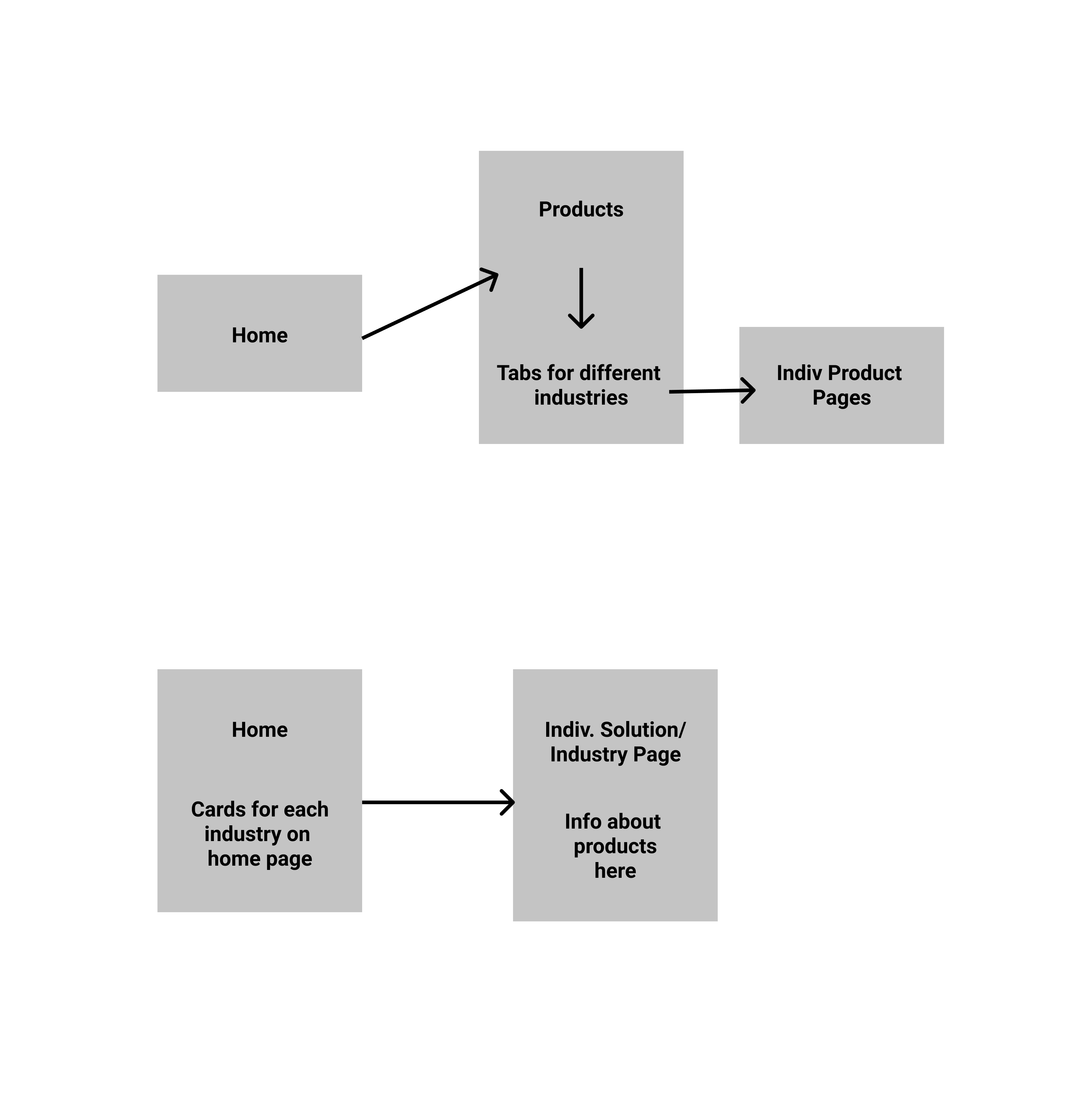 Re-Design based on user testing feedback
Round 1 design: product page with industries as tabs and then click through to individual product pages
Final design: Main home page has cards to click through for each industry type. Industry pages have the group of products you get if you are in that industry, with a little more info about the product on the industry page - no separate product pages


I built a staging site in Wordpress with all of the elements in place. It's now ready for marketing to write content for each page.