Project Context
About Meet Gregg
Meet Gregg matchmaking technology will match you every month with different business owners and professionals so both of you can grow your business referral network.
Project Brief
Build a prototype of the internal platform/dashboard where business matches between subscribers happen. Find out what are the right business matches between members based on their business categories and common interests so they can start referring each other
My Role: UX/UI Designer on a team of 4
Tools: Figma, Axure RP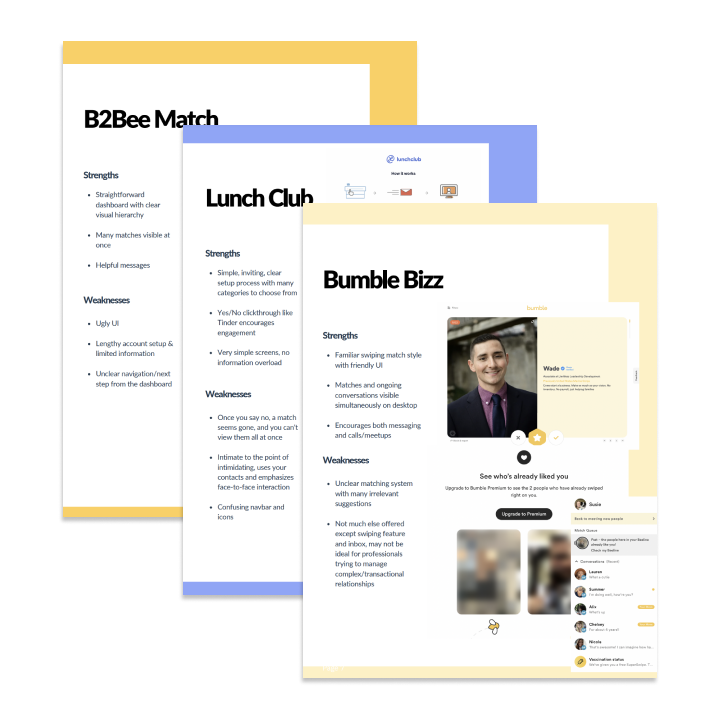 Secondary Research
The client had done quite a bit of research surrounding the need for a product like this. So we focused our secondary research on looking at competitor websites and apps - both to see how they are organized and also which features and products to include within meet Gregg. We also made a list of questions for our client to answer so we could understand a little more about the use case of meetGregg and the type of clients it's made for.
Key Findings
Meet Gregg should:
Have a friendly, conversational UI

Collect information during sign up about interests and industries

Make starting conversations easy and not intimidating

Have a simple dashboard for ease of use

Linear and short sign-up process

Show match history

Have clear next steps at every step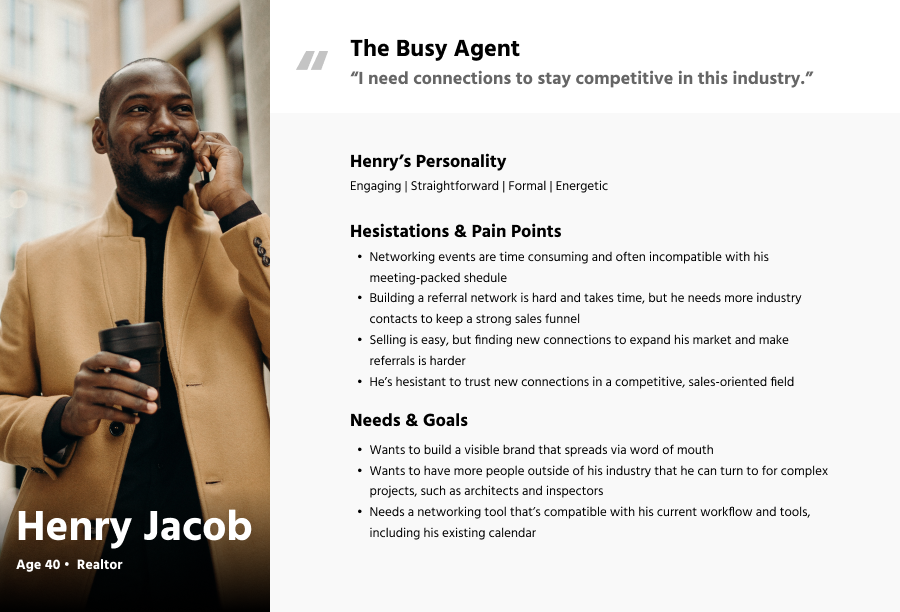 Persona
Based on the information we gathered from the client and competitive analysis, we came up with one persona. We kept our persona top-of-mind while designing and iterating on our user portal.
User Stories
Based on our research and persona, we made a list of tasks that a customer might complete within the Meet Gregg portal. After making a list of 25 tasks, we narrowed them down to create a list of things we wanted to include in a minimum viable product.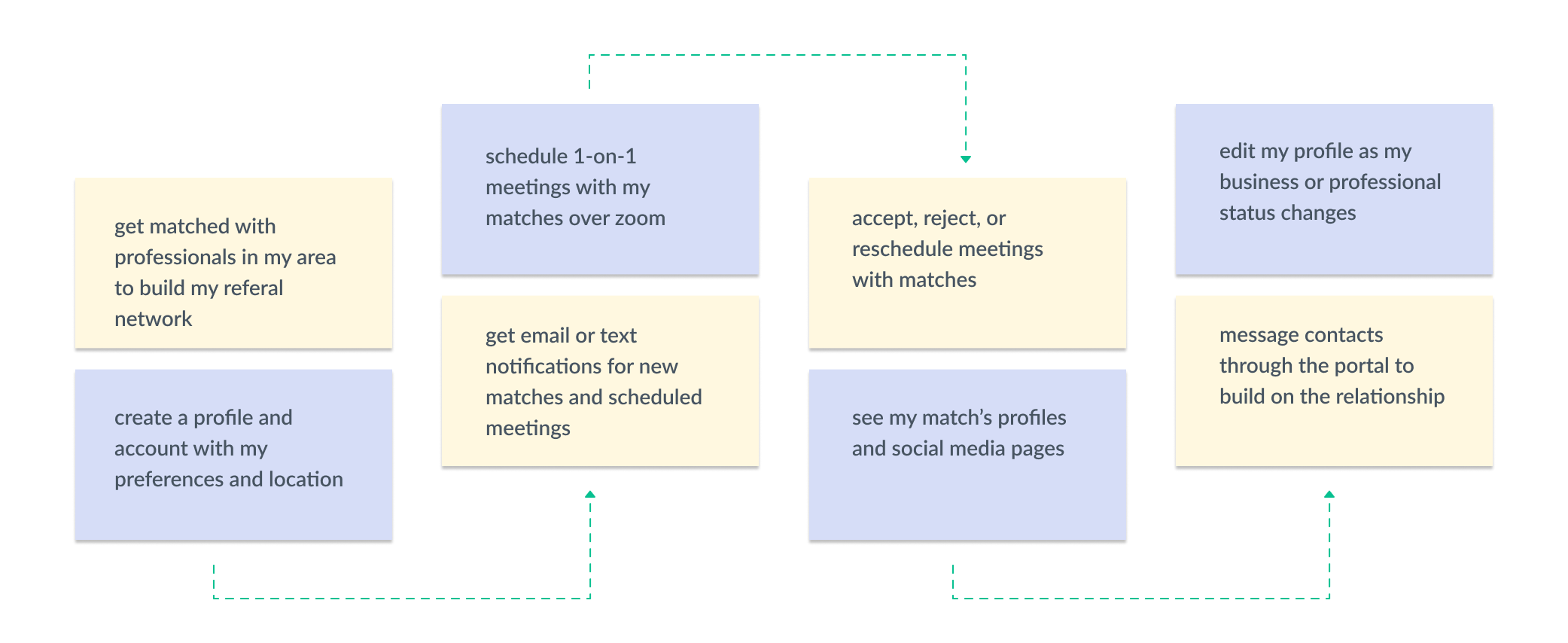 Sitemap & User Flows
Now that we had a better idea of what our users needed we created the sitemap with the intent of simplicity. We wanted it to be easy for people to find their matches, schedule meetings, message contacts and update their profile and preferences.
The user flows helped us understand how we wanted each screen to be laid out in order for users to complete their tasks. From our user stories we chose a few user flows that were essential and encompassed most of the sitemap.
Creating or logging into an account

Send meeting invitation

Accept a meeting invitation with option to reschedule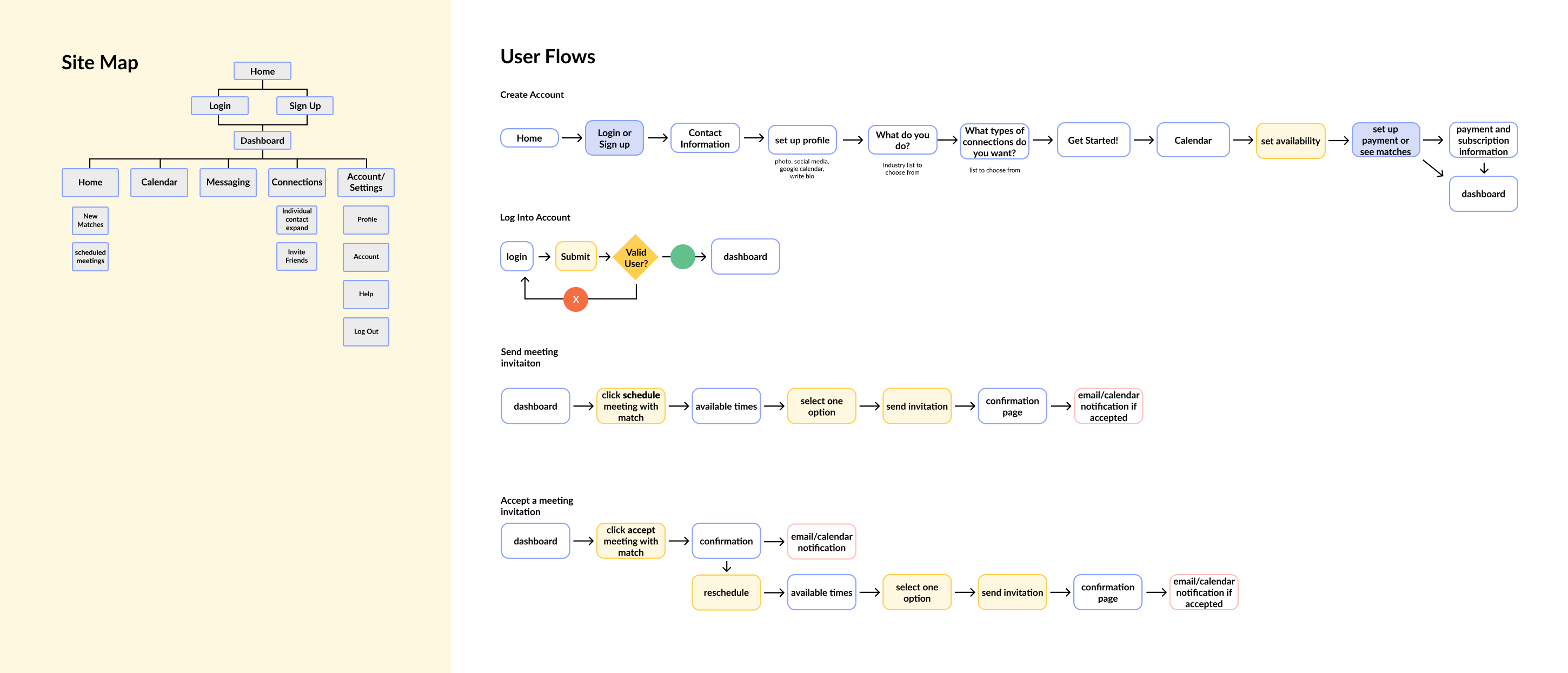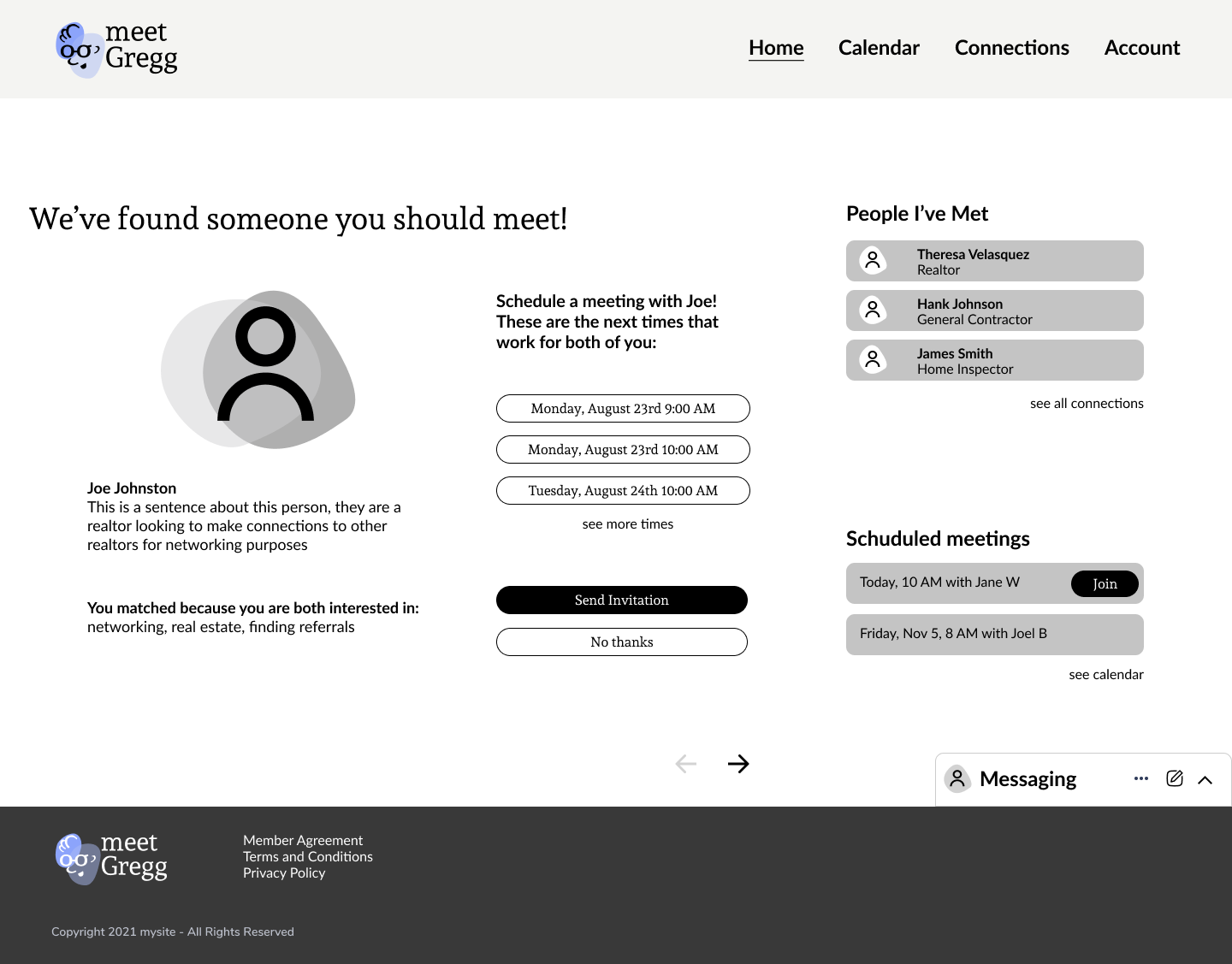 Wireframes
We started working on low fidelity wireframes in Figma. This helped us figure out how much information actually fits on each screen and where to put navigation. It also helped us think through how you might get from one page to another.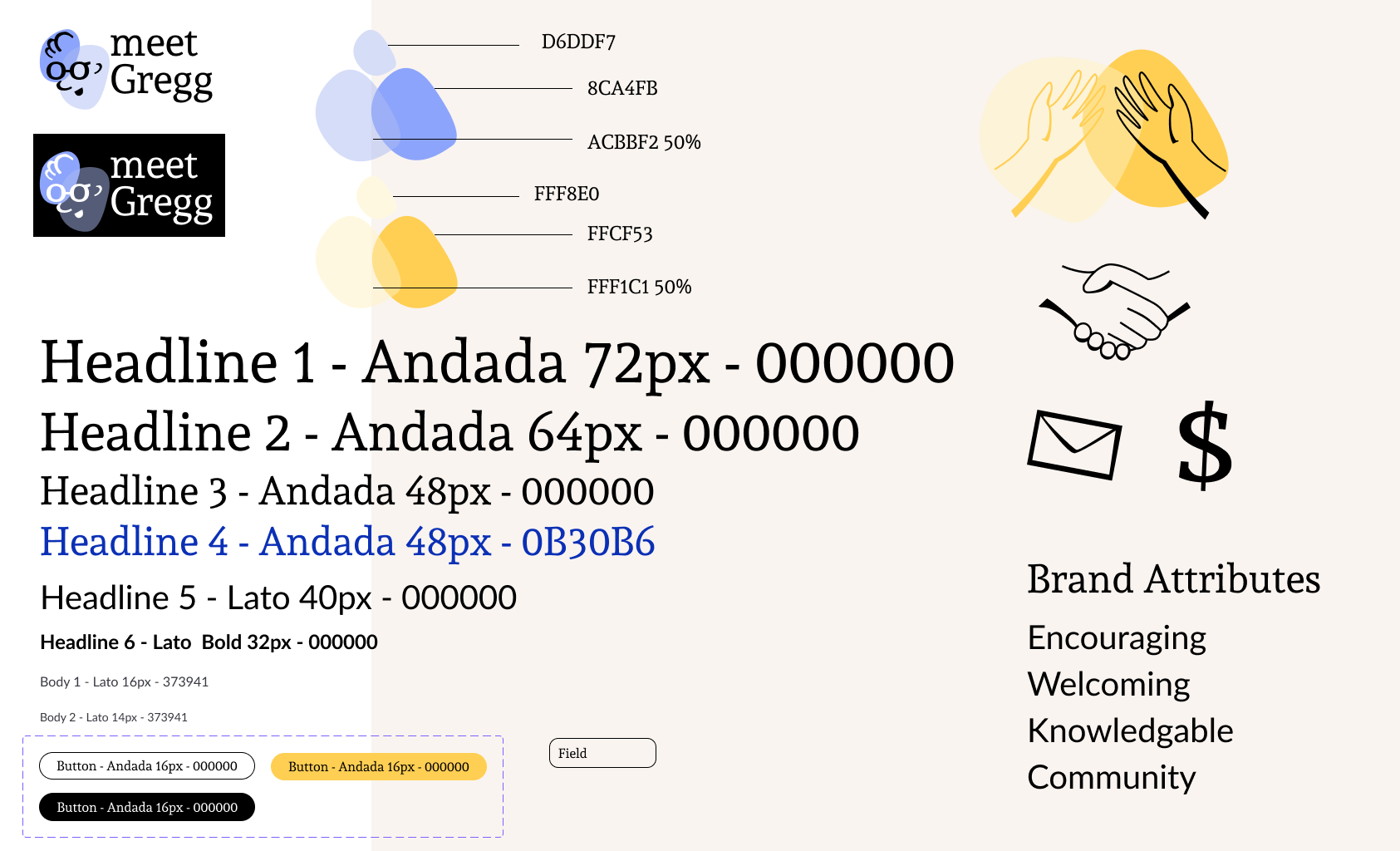 Style Guide
We were given a style guide that the client already had - which was great! We added a few elements that we thought fit within the style guide we were given and adjusted some of the text and buttons for readability.
What's Next?
We're currently working on prototyping in Axure XP. We'll send it to the client for feedback and do user testing with at least 5 business professionals. Then make revisions based on the feedback.